Welcome to Moss Studio, where Fashion meets Art. Our unique pieces empower you to express yourself, so you can feel confident, edgy, and bold every day.
Our vision is to help people elevate their personal style while making them feel innovative, fun, and exceptional. We want you to feel free, fresh, bold, and new every time you wear a Moss Studio piece.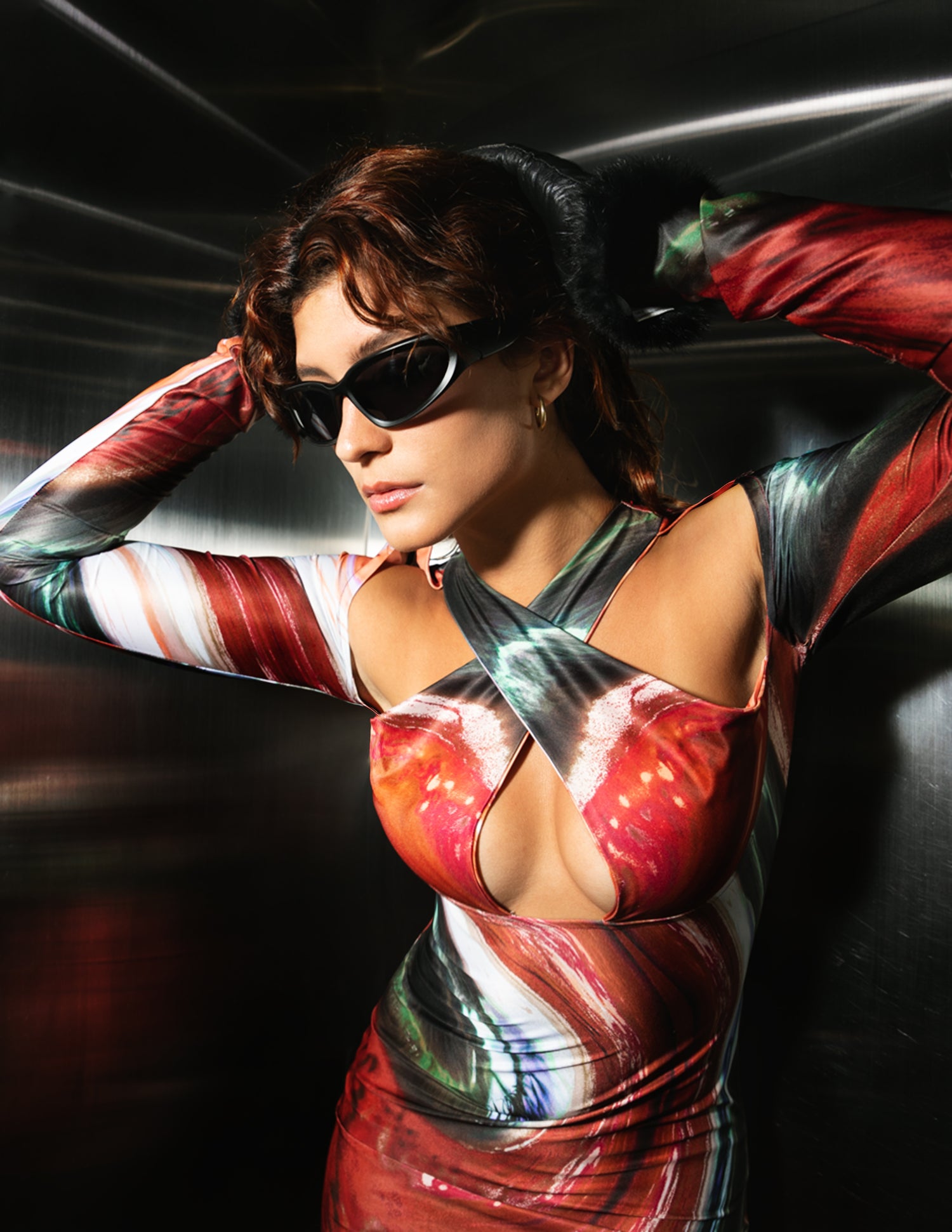 Our founder and creative director, Esthefania Diaz, drew inspiration from her experiences living in Venezuela, Buenos Aires, and NYC. The brand name, "Moss," is reflective of Esthefania's journey as she moved from place to place, much like moss, the rootless plant that grows in any environment.
Our latest collection is a celebration of movement, flow, edginess, creativity, boldness, and fun. Designed for the modern individual who is unafraid to stand out, this collection features a variety of eye-catching pieces that are sure to turn heads. From draped, asymmetrical pieces to billowy blouses and swimsuits, each item is designed to move with the wearer, creating a sense of fluidity and freedom.
At Moss Studio, we work with local artisans to create each piece, ensuring that every item is not only stylish but also conscientious. Our fabrics are uniquely designed, and each piece is slow-made, hand-made, and locally produced.
We are more than just a brand; we are a spider web of emotions. Each piece is something personal, infused with heart, sweat, pain, relief, joy, and growth. We believe in infinite but down-to-earth vibrancy and individual expression. Our aesthetics are edgy, fun, creative, and fresh, just like the people who wear our designs.